1. Prime eyes using NYX Milk Jumbo Pencil
2. Add #1 color to crease to use as a good blending color.
3. Apply #2 color to outer lid and blend into crease.
4. Pat #3 color onto your inner lid, blending it into your outer lid.
5. Over the inner lid , add lash glue or cosmetic glitter glue.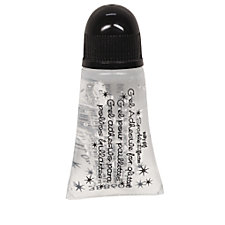 6. Begin patting red glitter on top of the lash glue using a flat brush.
7. Blend colors until there are no more harsh lines.
8. Add #4 color to your browbone.
9. Look Gorgeous <3
Get The Products:
Get the Party Girl palette and brushes I used for this tutorial here!
Get the brush I used to apply the Glitter!
I hope you beauties enjoyed my post. Happy Holidays and stay beautiful,Keshia Glam <3