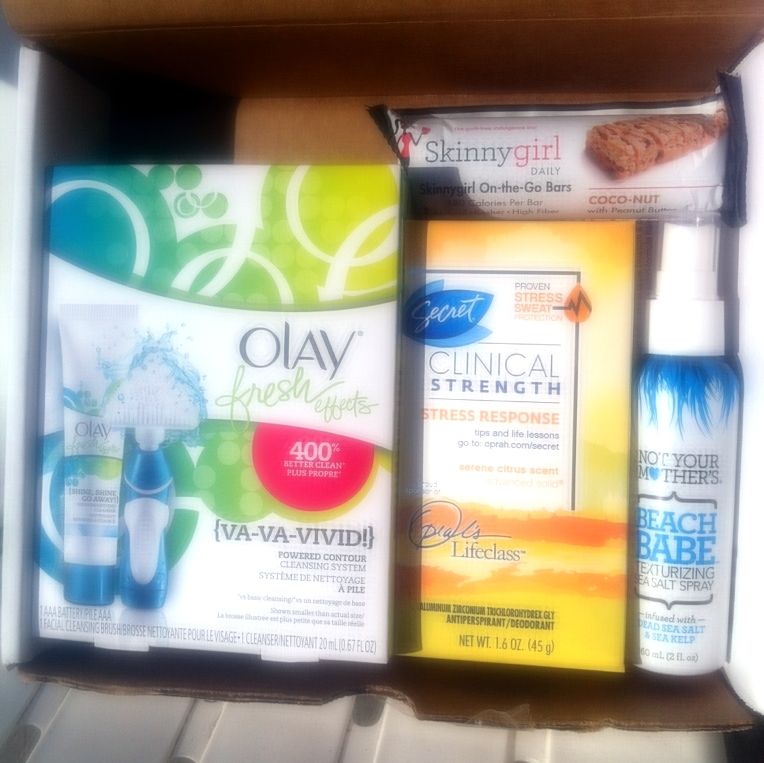 Finally I received my VoxBox from Influenster! I received the email about being eligible to receive it on Valentine's Day and it came in the mail Monday 25. Not too bad to say I live in a rural area. I was overall pleased with all of the beauty products in my box. Read below for all of the reviews <3 FTC: I received these products complimentary from Influenster for testing purposes. All of these opinions are my own honest opinions.
Olay Fresh Effects(Va-VA-Vivid!) Powered Contour Cleansing System: $12.99
"A vibrating three-tip facial cleansing brush. This battery-powered device reaches deep into contours, liberating skin from dirt, oil and makeup in hard-to reach places for a clean that's 400% better than basic cleansing."
Olay Fresh Effects ( Shine, Shine Go Away!) Shine Minimizing Cleanser: $6.99 for full size (5oz.)
"All the purifying power of a mask with the fresh feel of a daily cleanser. This face gently lathers and reaches deep in to skin to help reduce the appearance of pores."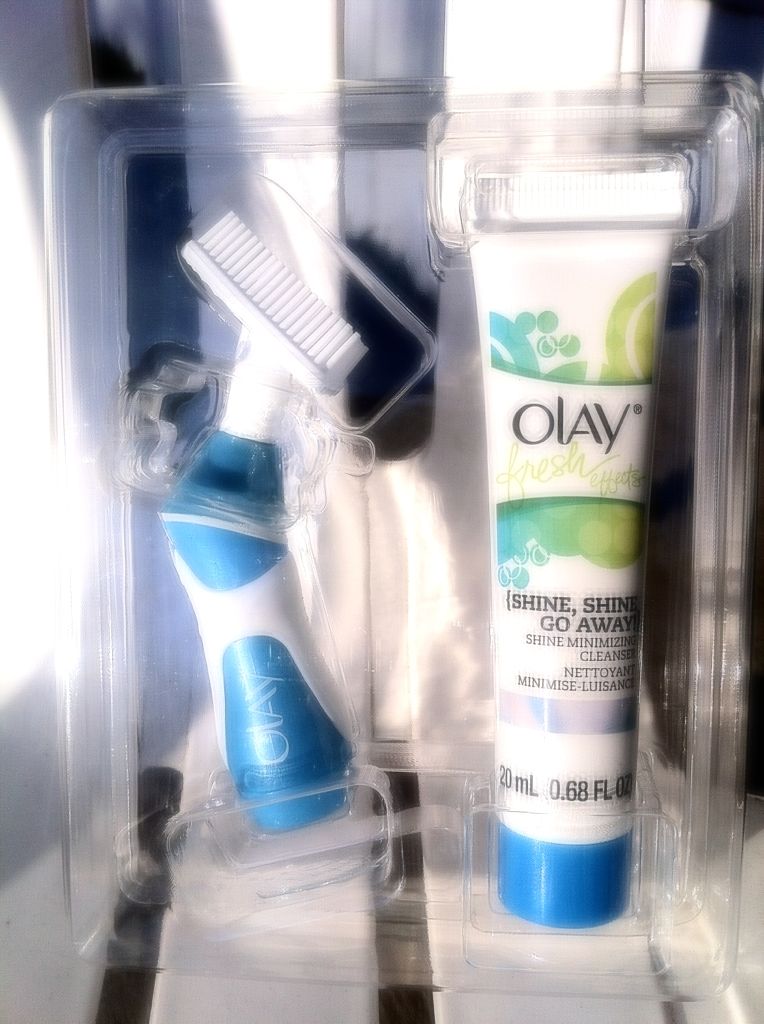 First Impression:
"ooh, it comes with a battery" It's pretty small and the bristles are soft to touch so I wasn't expecting such a good, hard brushing. The cleanser has a fresh smell and smooth feel.
During Use:
I spread the cleanser on the brush. The cleanser is creamy and the brush vibrates deeply and really gets into the skin. It's triangular shape is perfect for reaching tricky spots.
End Opinion:
I cleansed only one half of my face and there was a major difference between both sides. I have a lot of dry patches on my skin and seriously there was 100% smoothness on the cleansed side. My skin didn't dry out or turn red like it does with most cleansing brushes. Ladies I'm in love!
Would I repurchase?
Hell Yeah!
Secret Clinical Strength Stress Response: $7.99-$9.99
"This product is uniquely formulated to protect you from all three causes of sweat. It's proven 4x more effective at protecting against stress-inducing underarm wetness than the ordinary antiperspirant."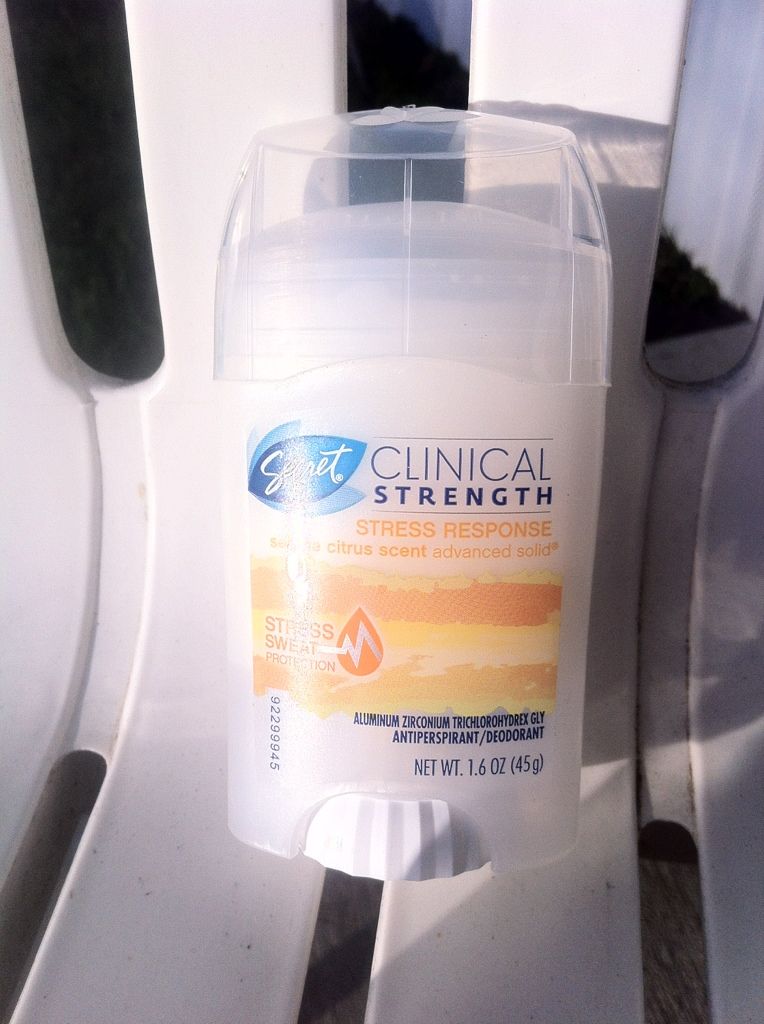 First Impression:
If you read my Head & Shoulders Damage Rescue review, you know I HATE citrus smells. However, this deodorant smells lovely. It's not too strongly scented when you sweat heavily.
During Use:
There's not too much to say for me because I'm not a heavy sweater. However, it works better, it lasts longer and it's waterproof.
Would I repurchase?
This will be my go-to deodorant when I work out. The smell is too much for my daily use though.
SkinnyGirl Daily On-The-Go-Bars(Coconut & Peanut Butter): $9.99 per box of 5 bars
"With only 180 calories per bar, you can enjoy this bar guilt-free. The bars are natural, kosher, and high in fiber."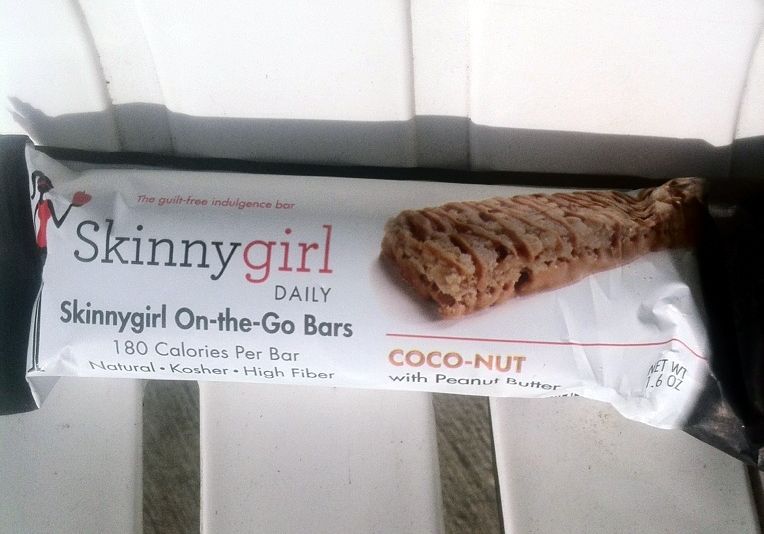 First Impression:
"SkinnyGirl?" I was pretty sure it was going to be absolutely gross simply because of how healthy it is. Now I'm not a fan of peanut butter flavors or coconuts AT ALL but I decided to give it a try.
During Eating:
It has a yummy flavor! It's pretty tasty to be packed with so much fiber and protein.
End Opinion:
After chewing and realizing just how much coconut was in it..it was a huge no-go. I feel like if it had been a flavor I enjoy, it would've been amazing!
Would I repurchase?
Noo, but I will be trying out another flavor, I'm thinking the Dark Chocolate and pretzel!
"Not Your Mother's Beach Babe Texturizing Sea Salt Spray: $6.00 for full size
Rock a sexy beach look even on those days you're not at the beach! Infused with natural Dead Sea salt and sea kelp. It helps create voluminous texturized and wind-swept waves."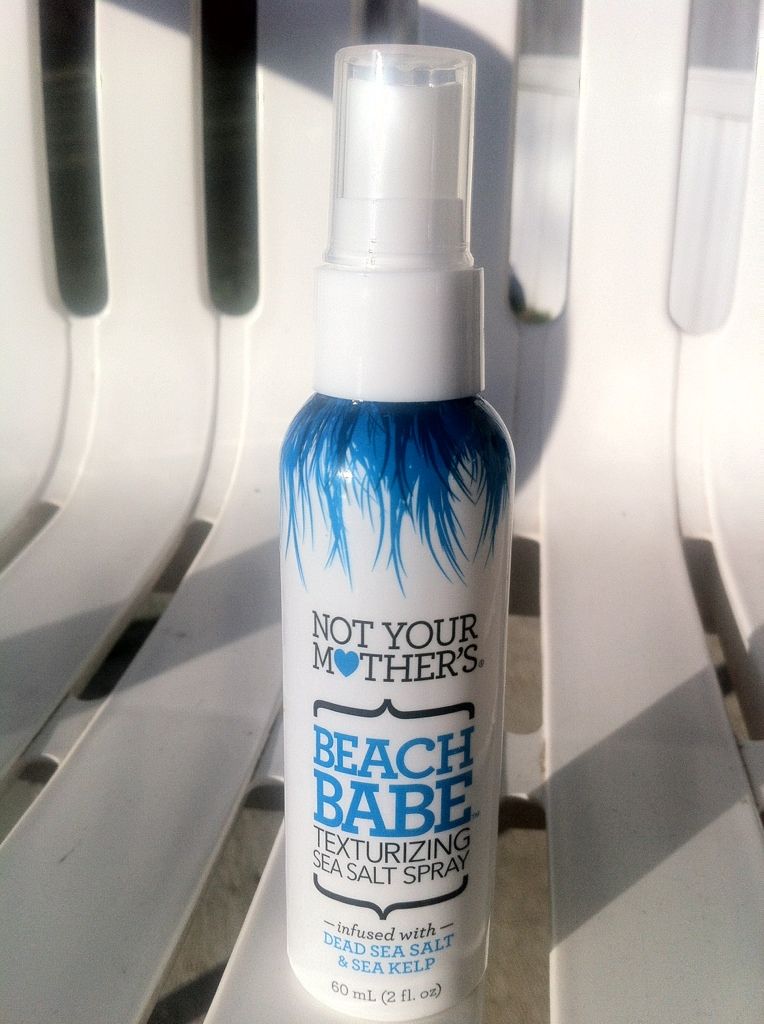 First Impression:
"Mmm, refreshing smell!" I applied to my naturally curly, 3day old straightened hair while dry and let it air-dry.
During Use:
Hair feels kind of dry and powdery like after using a ton of hairspray. The product is really light on the heavy and comes out in a wide mist.
End Opinion:
My hair formed in big waves. The waves looked tossled, not too formed but not raggedy looking either. You would swear I'd just come out of a humid area. I don't like the way my hair feels after it has dried.
Would I repurchase?
Yes, I would; but I'd apply to wet hair and use a diffuser because the whole dry thing was a no-go.
Influenster Info:
For those of you who haven't heard about Influenster, it is an amazing program designed for people with all different niches. It's purpose is to create a truthful and inviting place for trendsetters who love giving tips, opinions, reviews and photos on products. Influensters can receive new products in what is called a VoxBox. They can also receive other promotions, products and deals from certain brands of their particular niche.
Influenster is an INVITATION-ONLY site. It's free and really easy to sign up so if you think you're up to the challenge leave a comment below with your email address and I'll send you an invite!