I included this duo in my post on the Sweetheart VoxBox from Influenster which you can read
here.
I decided to do a separate rave about the products because they were the best things in the box hehe and I fell in love. I also wanted to give a later opinion because most reviews from a voxbox that I read are done after a few uses and I've been using this one for about 3 weeks.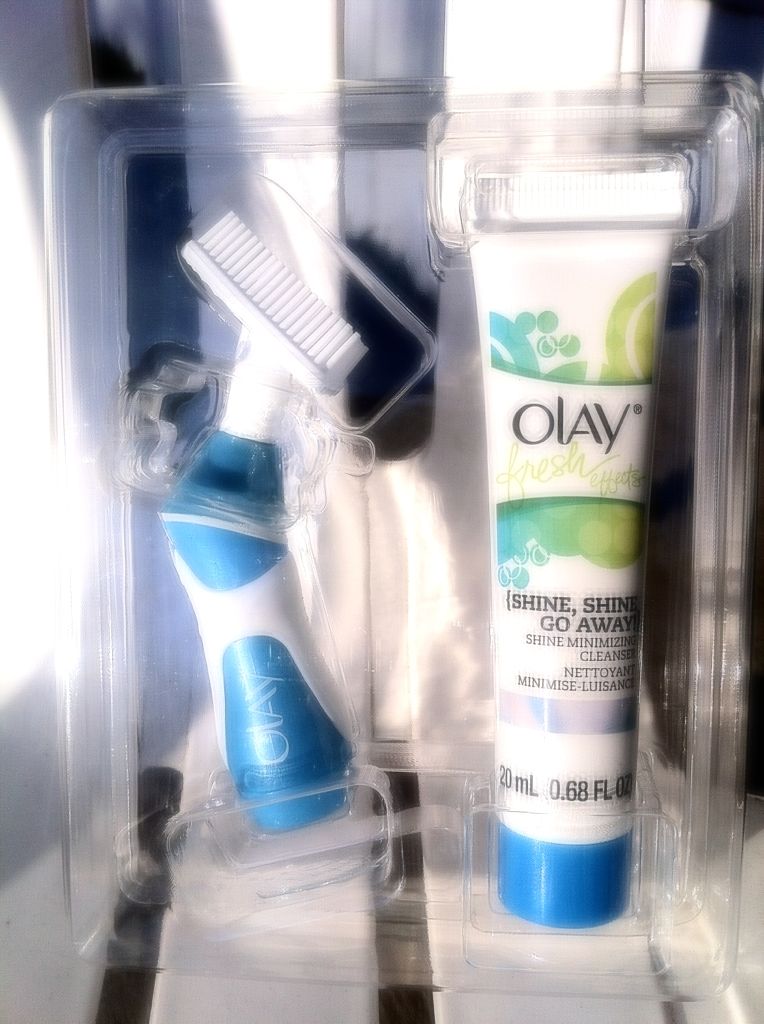 Disclaimer: I received this product complimentary from Influenster for reviewing purposes. These opinions are my own.
The cleansing brush is described as:
"A vibrating three-tip facial cleansing brush. This battery-powered device reaches deep into contours, liberating skin from dirt, oil and makeup in hard-to reach places for a clean that's 400% better than basic cleansing."
The brush is small and triangular so you can really get into those tricky spots like around your nose and close to your eyes. It is battery powered, it comes with an AAA battery. The brush is powerful but not too harsh. Most of the cleanser brushes I've used were soft but once I finished using it, my skin would be irritated and red. Even though the bristles on this brush are soft to touch they are still harder than most but I promise it does no harm!
The cleaner itself is described as:
"All the purifying power of a mask with the fresh feel of a daily cleanser. This face gently lathers and reaches deep in to skin to help reduce the appearance of pores." The cleanser that comes with the brush is the shine minimizing cleanser. I don't have any problem with shine but it still does wonders with my skin! The product is a really pretty silver color and it's not too thick. The cleanser lathers perfectly. My skin type is dry with plenty of dry patches but even hours after use..the patches were gone and my skin is still smooth.
My final words: YES, this is my new holy-grail cleanser. When my small bottle runs out, I will be purchasing the full size.
The duo can be purchased at
olayfresheffects.com
,
amazon.com
, Ulta and some drugstores. Note, the brush is not sold separately and you can purchase a full size tube of the cleanser. So what are you waiting for go check it out!