Everyone knows I've always loved bright colors, so when I saw the video for Kelly Rowland's "Kisses Down Low" I said I have to do it. The colors really popped on her dark skin and she looked stunning.
MY (pretend-thug) VERSION: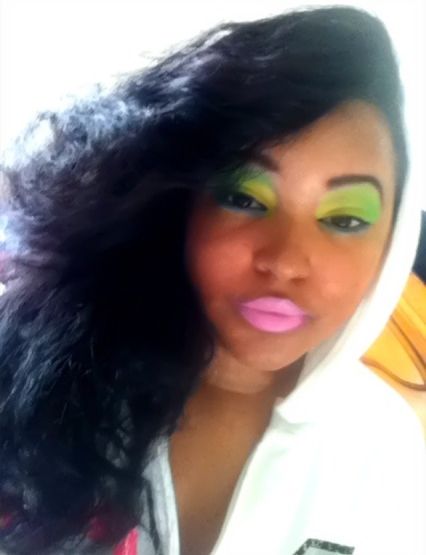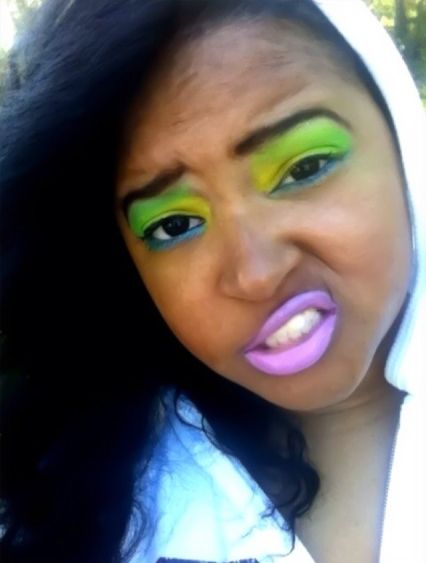 Tutorial:
1. I used NYX milk jumbo pencil as a base/primer. I spread it all over my lid and lower lash line with my (clean!) finger.
2. Packed a mix of 3 bright yellows onto the inner half of my eyelid and my tear duct

3. Packed bright greens onto the outer half of my eyelid and my crease
4. Using the precision eyeliner brush, I patted on a gorgeous turquoise color. I went with this brush because it's so small and precise but it also picks up a decent amount of product.
5. With the smudge brush, I went through and blended each color where they met since I hate harsh lines. To blend I swirled the brush in a circle and did side-to-side motions.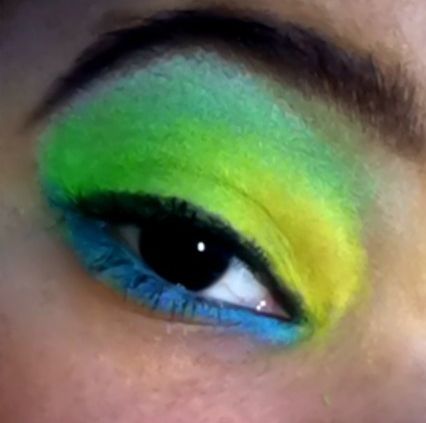 6. I used the same eyeliner brush to add on black eyeshadow for my liner.
7. For my lips, I lined using NYX Pinky lip liner and added Viva Glam Nicki 2 lipstick.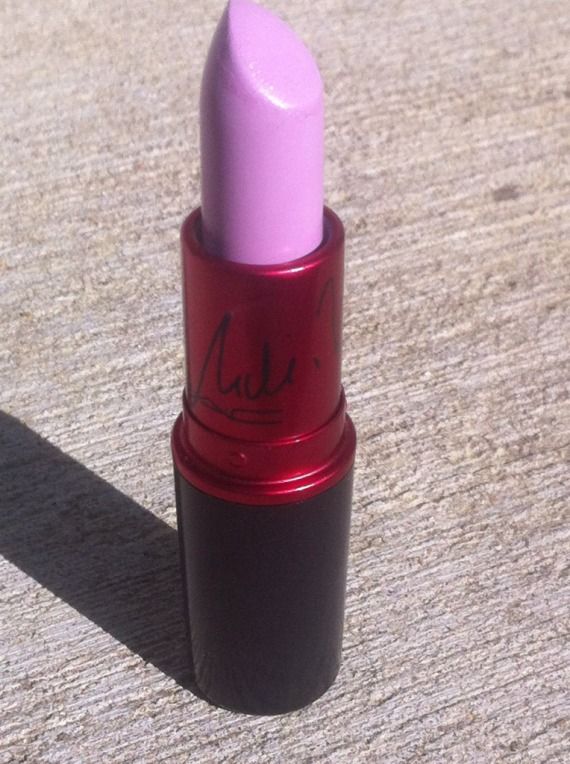 ...and voila..it's so simple right?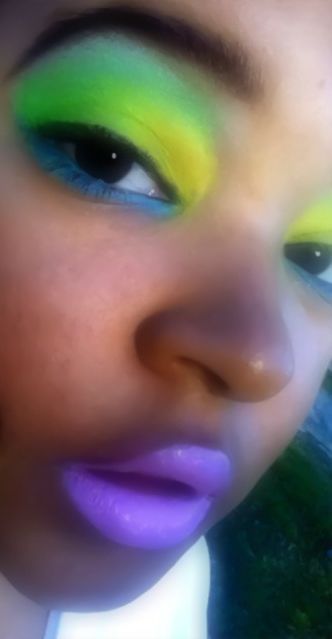 NOTE: I didn't use a blending color or crease color for better blending. All eyeshadows are from the BH Cosmetics 120 Palette (2nd Edition). All brushes are from the BH Cosmetics Wild Purple Brush Set.
Disclaimer: I purchases products with my own money. Click here to check out the palette and brush set!