MAC Claims: "Colour plus texture for the lips that made M·A·C famous. Limited-edition shade of Sounds Like Noise, a true bright orange inspired by Hayley Williams."

MAC Sounds Like noise is honestly a true orange. It doesn't have those red undertones that other MAC lipsticks have like Morange & Neon Orange. I love this lip color. It's totally bright and unlike my last purchase, Violetta, the tube color is the same color you'll get on your lips.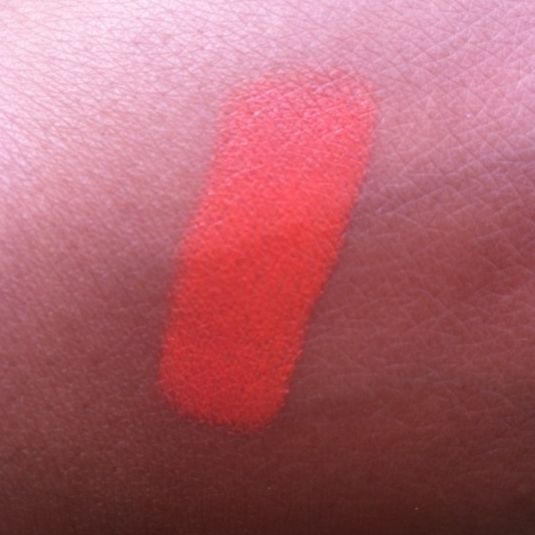 What I don't like about Sounds Like Noise is it's ability to highlight any lip perfections by not going on as smoothly as I'd like simply because it's creamier than most matte MAC lipsticks. Make sure your lips are scrubbed and moisturized. I took a lip brush to smooth out the lipstick.

This lip color is brilliant, you'll definitely get your share of compliments and turned heads. If you don't really care for bright lips, I think you should consider either MAC'S Sounds Like Noise or Candy Yum Yum!
It can be an extremely wearable orange but if you want that bright outrageous orange, line your lips and apply more than one coat of Sounds Like Noise!
Price:
$15- Limited Edition, Online Only.
How To Wear:
A gold smokey eye would go perfect with this lippie! Line your lips with a nude or orange liner.
Other Reviews of Sounds Like Noise:
Temptalia
MakeupAlley
Would you wear this gorgeous orange?
Don't forget to enter my MAC Lipstick Giveaway Here!

Other MAC Lipstick Reviews: