How many times have you dropped one of your favorite eye shadows or powdered blush? Or maybe you had it in your purse and it got crushed. I know I have plenty of times. Now you don't have to worry about throwing it away or purchasing a new one. This is a quick and easy DIY project to fix your broken makeup.
What You'll need:
Your broken makeup.
Rubbing Alcohol.
A dropper, syringe or medicine cup.
A writing pen or small utensil.
Coin or object the size of broken product.
Step 1: Use a tool or utensil to crush and loosen the product. I used the end of a writing pen.
Step 2: Measure your alcohol and slowly pour it on your broken makeup while mixing it in. My blush was bigger than the typical eye shadow so I used 5ml or a tsp of the alcohol, depending on the size of your product you can use more or less. You want the makeup to soak up the alcohol, not drown in it.
Step 3: Wrap your coin or object in a paper towel or clear plastic wrap. Use the coin or spoon to mash into your broken makeup, this will even it out and create a smooth, new look to your makeup.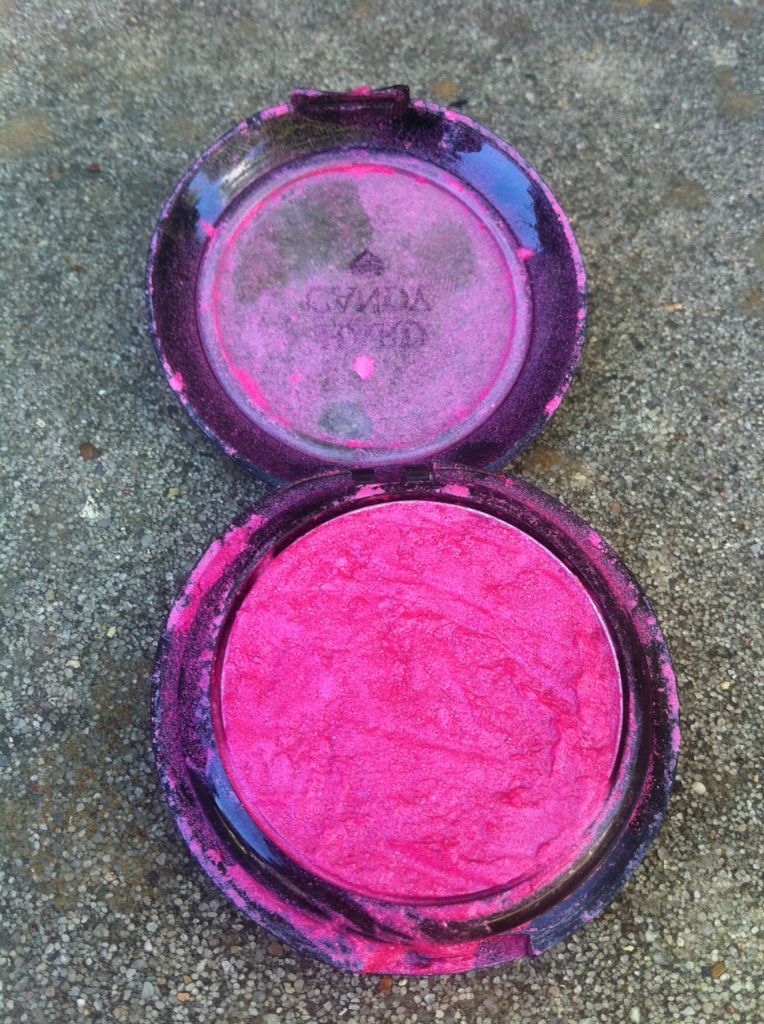 Let your newly fixed makeup sit. Depending on the amount of alcohol used and size of the products, you'll need to let it sit overnight to a few days. Don't worry the alcohol evaporates and your makeup will back to new!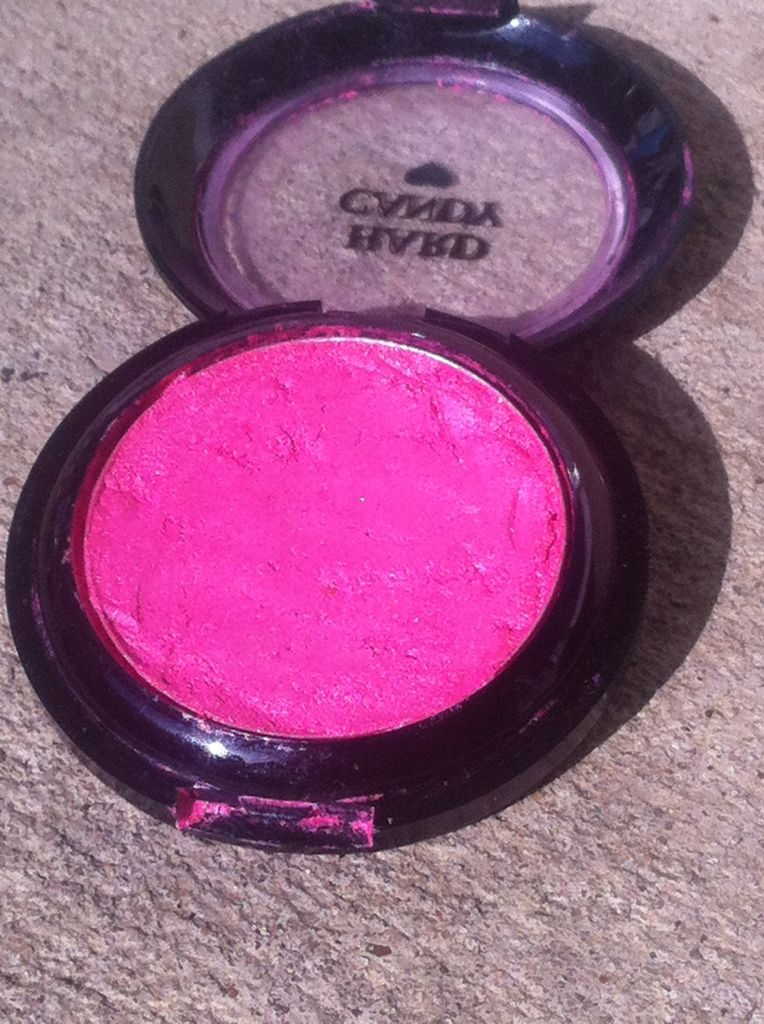 Tips: The higher the alcohol is concentrated(%), the faster it will dry. Using water will decrease the color vibrancy and the make the powder a bit cakey.
**I used one of my favorite blushes by Hard Candy. I didn't have a suitable sized object to even out the product but besides the appearance, my blush is back to normal.
Have you ever tried this easy makeup fix?