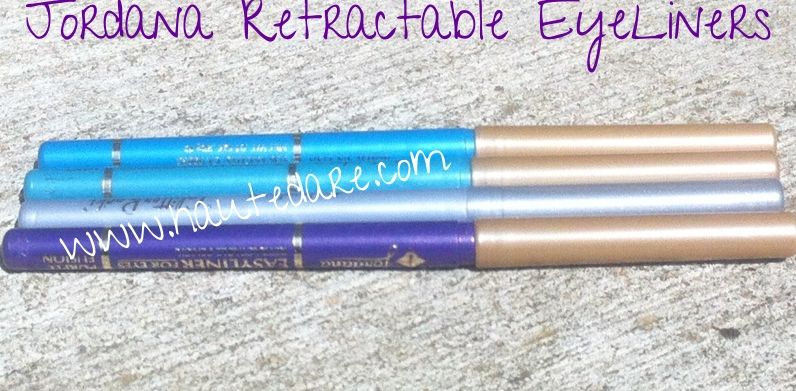 Hello beauties <3 I recently picked up 3 more eyeliners from Jordana which I hauled a few weeks ago. I really loved the shade Bliss so I went back for more. The thing I love most about these babies is their pigmentation or is it their price? Okay TWO things.
In my local Walgreens there weren't many shades to choose from so I went with the boldest shades. There was one more,..., but I didn't care for it..sort of a sewage green ugh.
Bliss, Mint and Purple fusion are Jordana EasyLiners for Eyes. Rock on Silver is a Jordana Glitter Rocks EyeLiner.
*No edits done to photos*(Bottom photo came out too dark but notice the pigmentation and glitter with Rock on Silver that didn't show in top photo.)
Pros: Glides on, great pigmentation
Cons: Needs a primer or powder when used on the waterline
Where to purchase:
Walgreens
, $2.99