Hey beauties! Every week, the lovely Aqeela hosts a makeup tag. This week's theme is Kiwi! Kiwi is a delicious fruit with edible seeds. The outside is brown and the inside is a beautiful shade of green so I decided to accent my green eyeshadow with brown liner and dots.
I had fun creating this look.
Doing these tags really help me learn what I need to improve on. Plus it gives me a reason to post pictures of myself which is something I rarely do here. Yes, I know my eyebrows are screaming to be waxed right?
Eyes:
-NYX White eyeshadow base
-BH Cosmetics 120 palette 2nd edition
-NYX Jumbo Eye Pencil: Dark Brown (dots)
-Telescopic Mascara
Face:
-MAC Studio Powder: C7
Lips:
-Wet n Wild Lipstick
-NYC Nude York City Gloss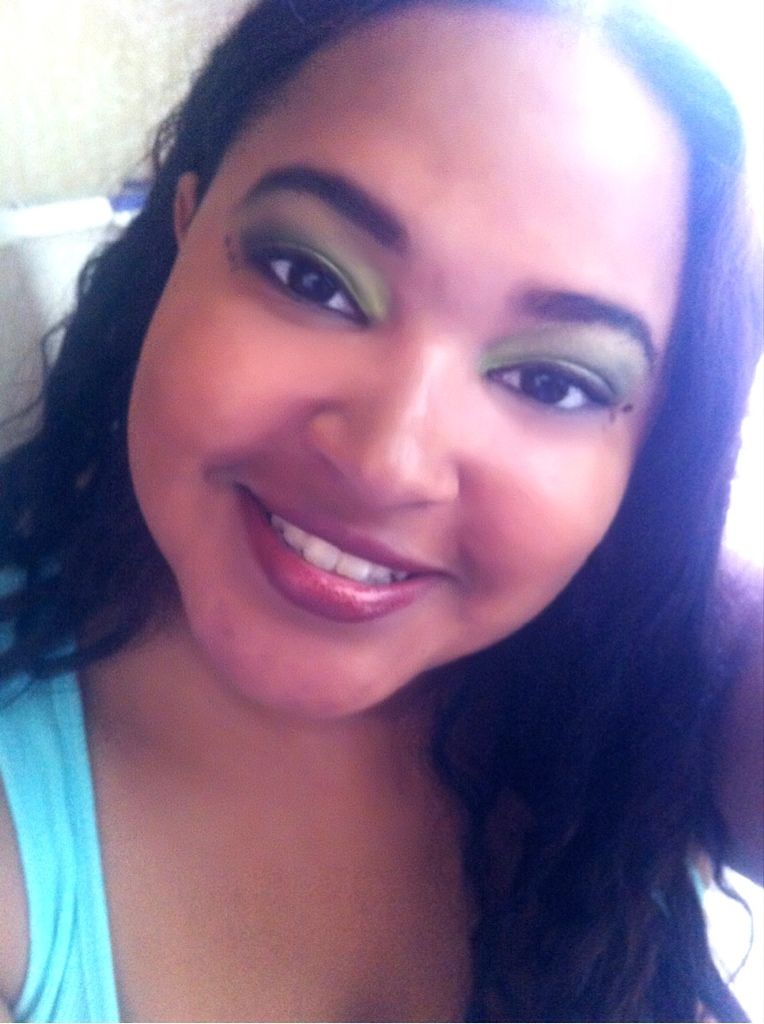 I hope you enjoyed my look <3