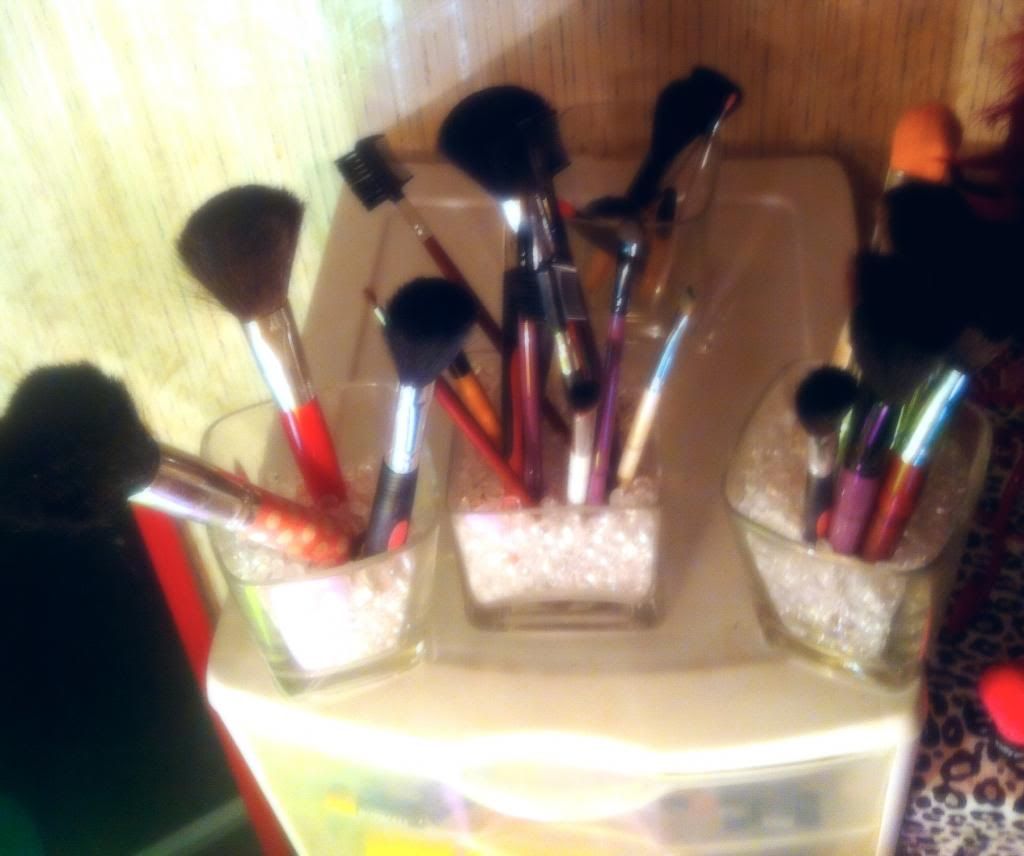 *This is a scheduled post, as I'm away for two weeks for Army training. Click
here
for more info*
Happy Tuesday! I decided to show you how I store my makeup and brushes. I couldn't do a full on makeup and brush collection because a lot of my makeup, palettes and brushes are packed for my trip. My storage is pretty simple for the most part. I don't have tons of makeup so this system fits me well. I want to later invest in one unit with several drawers for my collection.
The clear drawers are by sterilite and can be found pretty much anywhere like Target, Walmart or dollar stores.
The metal mesh file holder for my palettes is from a thrift store but I've seen identical ones at super stores or office supply stores.
Three of the larger brush holders are actually *cough* crown royal glasses *cough* that my brother gave to me to use as brush holders. The smaller glass (middle) is from Michael's. I also bought the small vase filler beads from michael's to help stand up my brushes. Both of those can be found at any craft store.
The printed box along with two other different printed boxes were a gift from my lovely girlfriend and I use this one to hold bracelets. The jewelry dress is from a dollar store I believe.
That adorable little hot pink kabuki brush is from Sally's for $0.99 (by the register). I bought it and a few other brushes to use for decoration because they all have hot pink bristles and black handles.
If you have a makeup storage post, leave a link below so I can check it out <3