I've tried other concealers, but this my first concealer palette. Even though I'm a huge fan of BH Cosmetics eye shadow palettes, I was indecisive about purchasing this palette for awhile because of the price being extremely affordable. I wanted it to be good quality regardless of the inexpensive price. As an aspiring makeup up artist, I was pretty excited about all the different shades in the palette. I'm actually impressed with the quality of the concealers. The only con I have so far is that I wish there was a light green concealer; then it'd be perfect!
Color Ranges
The colors range from lightest to darkest tones with a few pink/salmon shades perfect for hiding blues such as under eye circles and veins. All of the shades are pretty creamy which is perfect especially for mixing to achieve your perfect shade. You want to make sure you set it with a powder whether it be translucent or a skin-tone shade powder. They're creamy without being too oily; just perfect for dry, oily or combination skin.
Even if you're not an MUA, you could probably find atleast 3 of these shades that could be useful.
1. Skin tone- Cover blemishes
2. Lighter than your skin- highlighting & hiding dark circles
3. Darker than your skin tone- Contouring and adding warmth to your face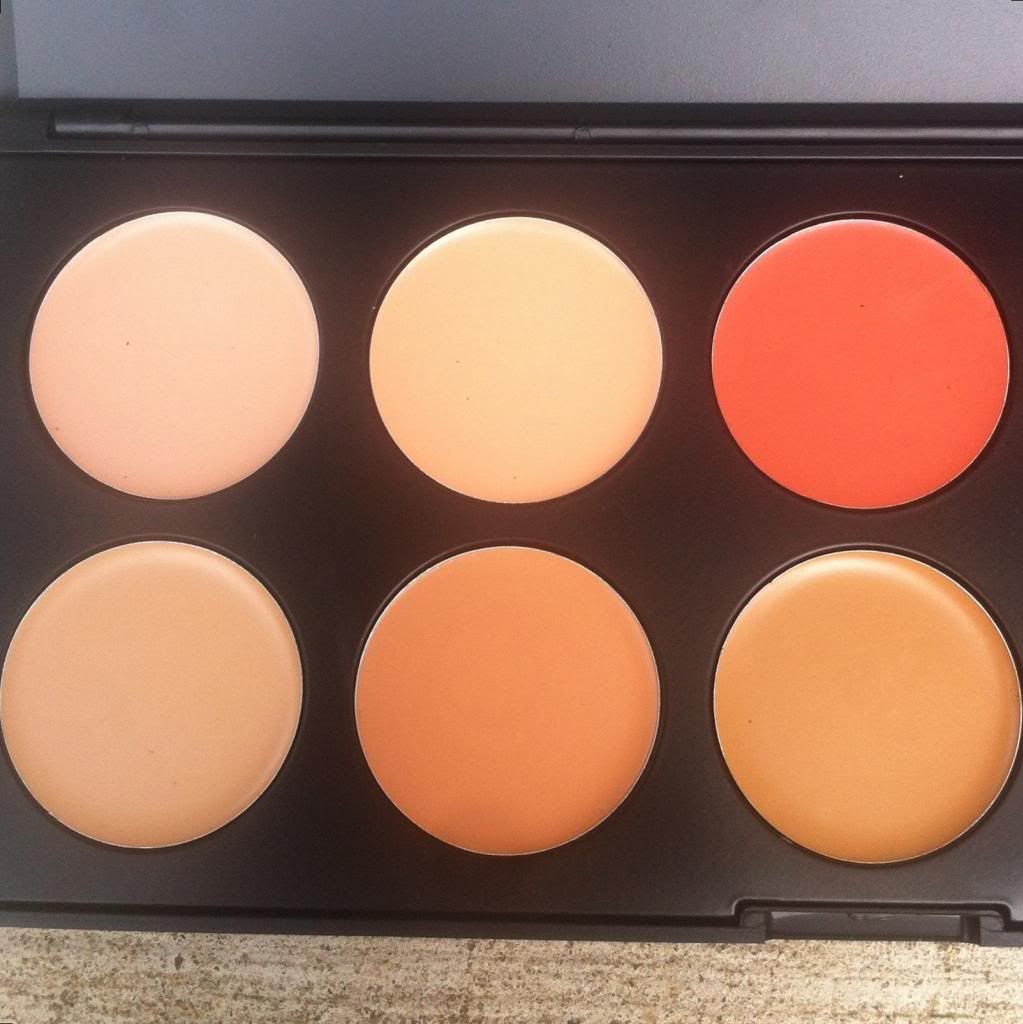 (BELOW) 2 left shades are also pictured above
I'd suggest, sanitizing your hands first, using your finger to apply the product. This will warm it up, make it easier to blend out and ensure you can get into your tricky spots. Of course if you're using it on several clients, you'd like to use stainless steel products with the palette. Overall, I'm really impressed and I'm glad I purchased this palette!
What's your go-to concealer these days?