I can't explain how excited I was for my very first Ipsy Glam Bag to arrive.
For those of you don't know, Ipsy is a monthly subscription service. Ipsy will send you 4-5 beauty products, often full size products! Each month you'll get totally different products which Ipsy matches according to your Ipsy Beauty Quiz.
Something different is that your products will be presented inside your very own makeup bag each month. The monthly subscription fee is $10 but your bag's product value will always exceed the fee.
No worries, you can cancel your subscription and pick back up whenever you want with Ipsy.
Want to see what I got in my bag this month?
Benefit LolliTint-$10.00 (sample)
"This lasting lip and cheek tint adds a beautiful flush of pink to lips and cheeks with true staying power. Smudge-proof and smooch-proof, color lasts day to night."
Cailyn Tinted Lip Balm "Acid Pink"- $19.00
"Indulge in colors that last and formulas that enrich! Formulated sing 3d smart film former, this ultra matter, super moisturinzing lip balm poffers you rich colors with amazing staying power."
Urban Decay
24/7
Velvet Glide-On Eye Pencil-$15
(sample)
"Ideal for smoky-eye fanatics, this perfectly plush formula has extra powder, making it ideal for blending into a soft, smoky, matte finish. It glides on precisely, adding rich definition for rimmed eyes. It's waterproof for long-lasting wear."
City Color White Gold Shadow & Highlight Mousse- $4.00
"Brighten your eyes and cheekbones with our radiant White Gold Shadow & Highlight Mousse. This smooth and creamy product is enriched with luminosity, providing a beautiful gold sheen finish. Its aggregate feature allows for the use as an eye shadow base as well as a highlighter."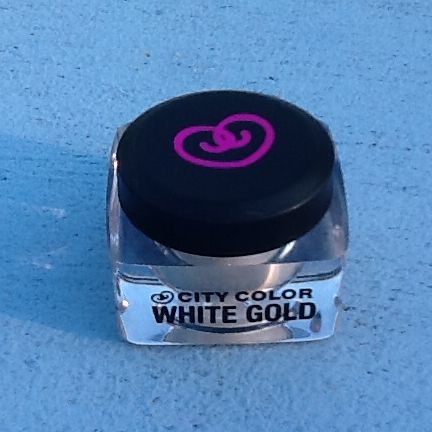 KISS Looks So Natural Lashes- $4.00
"Revolutionary Tapered End Technology delivers real-like lashes that blend seamlessly with your own lashes."
My favorites from my Ipsy bag are the Cailyn Lip Balm and Benefit's Lollitint! They're both really brilliant and pigmented!
My Bag Total: $52.00 whew that's $42 worth of savings!