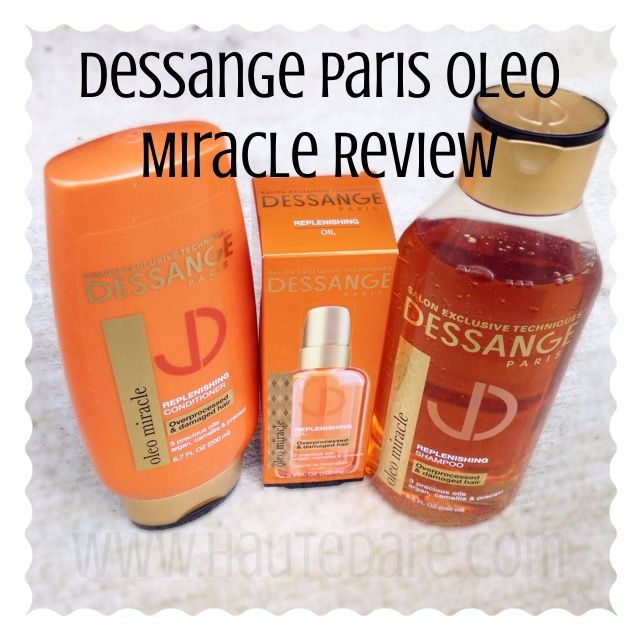 The Dessange Oleo Miracle hair system is formulated to treat over-processed and damaged hair. My hair damage isn't very noticeable to others because of products I use to add moisture or shine. I want my hair to appear healthy without the use of products that mask the problem instead of fixing it. This formula includes argan, pracaxi and camellia oils, which all work together to strengthen, nourish, protect and add shine to your hair.
I use all three products in the system together; but I feel like the oil is the shining star out of the bunch, by really amping up the end result.
I typically don't use hair oils. I normally go for creams or moisturizers because oils tend to weigh down my hair. Dessange's Oleo Miracle oil doesn't fit into that category, it's actually quite light-weight! It adds great shine and I feel like it's a must I use it in my damp hair directly after conditioning.
Product sent to me by influenster. It was solely my choice to review the products sent and of course all opinions are totally my own. Influenster is an invite-only site, if you'd like to sign up for chances to receive complimentary products, leave your email below and I'll be happy to send you an invite :)