This delicious breakfast in a mason jar was actually inspired by the signature Humphrey that's sold by Counter Culture! It's a common misconception that healthy doesn't always taste good; but this breakfast was so yummy! I decided to switch my usual breakfast up by layering different foods instead of combining it all together.
Honey, preferably organic
I chose to use strawberries, blackberries and banana. I started by first adding my yogurt. then I layered the berries on top. Next I drizzled on the honey and sprinkled on some Chia Seeds and cinnamon. After you've done that, just repeat those steps except this time spread down your bananas!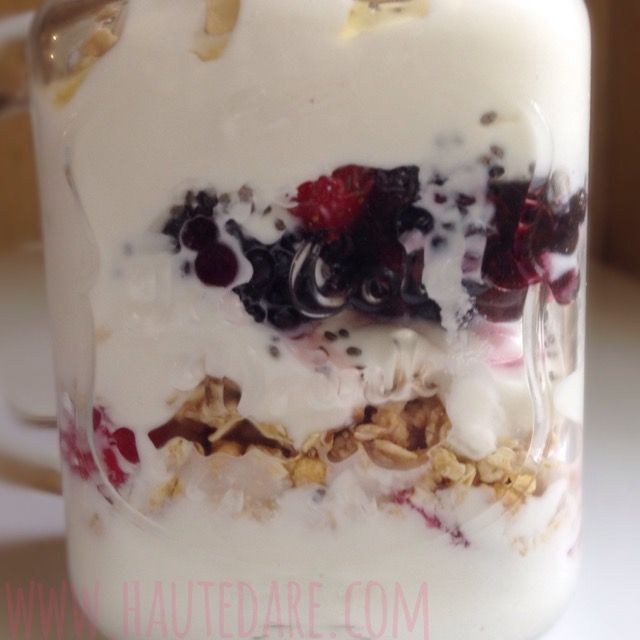 What's your go-to breakfast?