Who doesn't love good tasting snacks? Finding the yummy snacks isn't the hard part of eating. Finding snacks that are healthy and taste good--that's the hard part. Love with Food is a monthly subscription program that sends out a box filled with organic or all-natural snacks that..actually taste good, for just $10 a month.
I've tried Love with Food in the past and loved it; I just didn't get the chance to get another box until now. This month's box did not disappoint.

The first thing I need to know when checking out a monthly subscription is if I'm allowed to cancel the subscription at any time, just in-case and how easy would it be for me to do so. Love with Food can be cancelled at anytime and they don't make it a hassle!
I love that these snacks are a decent size and they can be purchased in bigger sizes at the Love with Food website. I enjoyed all of these snacks with the exception of one and that is saying A LOT as I'm a bit of a picky eater when it comes to what actually tastes good. Something I noticed is that the most of these products have a short ingredient list and the ingredients don't contain crazy-long chemical names.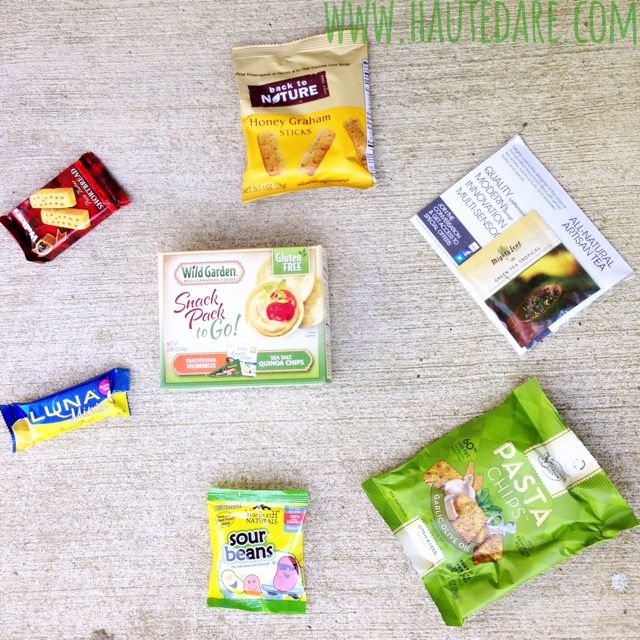 1. The Gluten Free Luna LemonZest bar was pretty tasty, coming from a lemon hater. It was a nice flavor and I love that it tastes more like lemon and less like artificial lemon flavor.
2. Yessss, the Walkers Pure Butter Shortbread cookies are the best shortbread cookies I've ever tried. You can taste the sweet butter flavor! These cookies only have 4 ingredients--sugar, butter, salt and wheat flour!
3. All Natural YumEarth Naturals Sour Beans are taste like actual fruit and they're pretty yummy.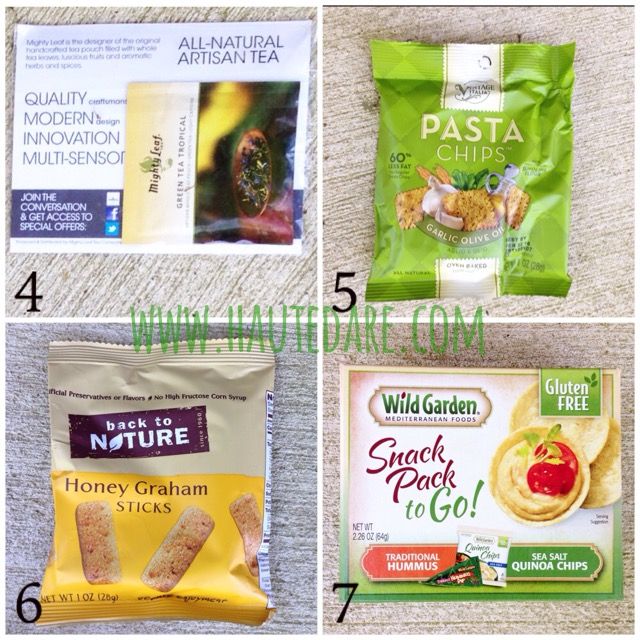 4. All-Natural Artisan Green Tea Tropical by Mighty Leaf was a new thing for me. I've never tried green tea before but it tasted pretty decent!
5. I thought the Garlic Olive Oil Pasta Garlic Chips tasted pretty decent, they'd go perfect with any type of dip--I wouldn't eat them alone.
6. The back to Nature Honey Graham Sticks taste just like graham crackers so they were delicious. They don't contain high-fructose corn syrup and they're only 120cals.
7. Gluten Free Wild Garden Traditional Hummus tasted quite awful to me. The taste was horrible, I've always wanted to try hummus so this was a disappointment to me. I liked the Sea Salt Quinoa Chips; I'd like to try them with other dips.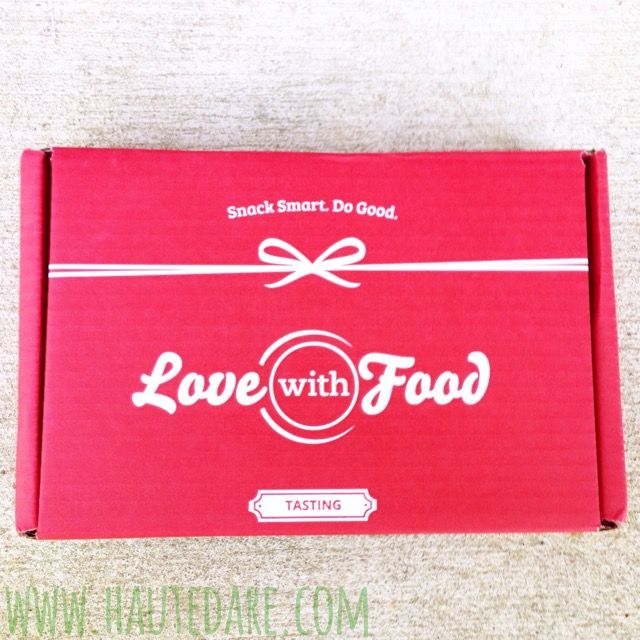 Remember that you can give Love with Food a try
here
for free, just pay $2 for shipping! For each box that is sent out, Love with Food makes a food bank donation. Overall, I was pretty pleased with this month's box and I can't wait to see what's coming in next month's box.