When I first saw the MAC 2015 Summer Wash & Dry Collection, I immediately knew I had to own the 125 Split Fibre Dense Face Brush. This is the first contour makeup brush in this style that I own, as I just could not shell out the money to purchase the NARS Ita brush. However, I have been eyeing the E.L.F, Sonia Kashuk and Real Techniques brushes similar to the 125. Anyways, I fell head over heels for the design of this summer's MAC collection, it's freaking amazing!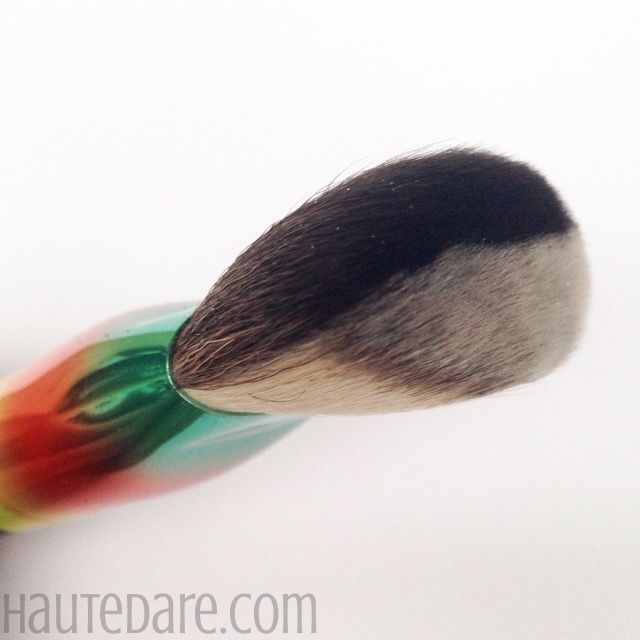 MAC's 125SE Brush is a split fibre brush, meaning each side is made of two different materials- synthetic fibers and natural fibers. The synthetic fibers are perfect for cream products while the natural side is better for powder products. Both sides are quite soft, durable and really work well to blend in the product.
I would say that this is a splurge buy as it is on the pricey side ($38USD) and it's also a specialized brush in my opinion because, unless you're like me who contours every time I apply foundation, you might not use it as often. I can say that I love this brush and I'm interested in purchasing Freshen Up, a highlighter, from the Wash & Dry collection as well.
Have you purchased anything or been eyeing any products from MAC's Wash & Dry collection? What brushes have you been into lately?