I was recently sent 3 skincare products from Body Merry to try out and normally most skincare products suit my skin very well. Honestly I can't say that about all of the Body Merry products. I was sent the Day-to-Night Eye Gel, Stretch Mark and Skin Defense Cream, and the Cellulite Defense Gel-cream.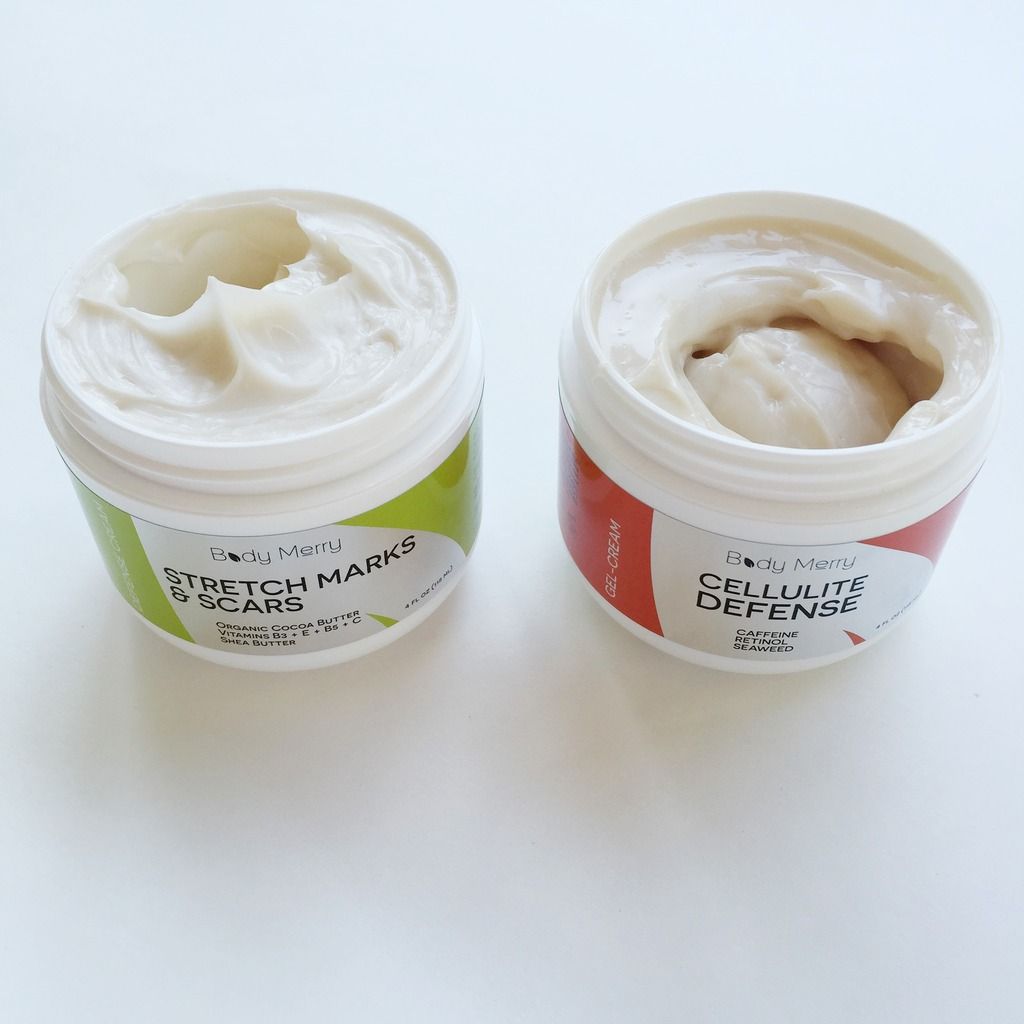 Stretch Mark and Skin Defense Cream
The ingredients in this cream include shea butter, several vitamins and tons of different oils like jojoba, sunflower, hemp seed, and avocado. After using for 3 weeks, my scars did lighten up a lot. It's no miracle product, but it works great. I'd definitely repurchase.
Day-to-Night Eye Gel
The eye gel has Hyaluronic acid and vitamin C. The Hyaluronic Acid is great for rejuvenation and is commonly seen in anti-aging products.This was by far my most favorite product of the bunch. I put it on at night and I like to wear it under my makeup, as it really gives my under eyes a nice jolt of energy. I'd give this a nice 5/5.
Cellulite Defense Gel-cream
When I first opened Body Merry's Cellulite Defense cream, I immediately smelled caffeine..a known ingredient for reducing the appearance of cellulite. Other major ingredients include seaweed, retinol and cayenne. This formula did tighten my skin but after a few days, it caused breakouts on the areas where I applied.