Welcome to the first part of my declutter series! I'll be posting the decluttering of my makeup collection in sections starting with the eye products. Most of the products are drugstore; either they are broken, bad quality or I just never reach for them. This declutter is years overdue. Let's get started!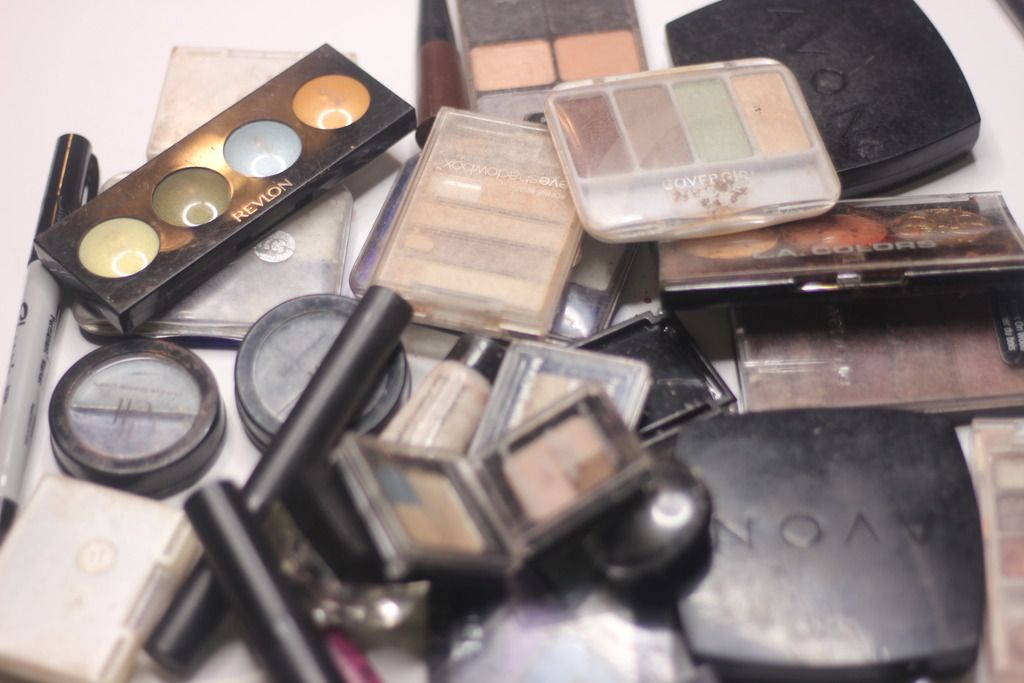 Quads: Fard Accent, Majestic Hazel
Quads: State of Grace, Urban Flower. These were nice when used with a base, I just haven't reached for them in a very long time!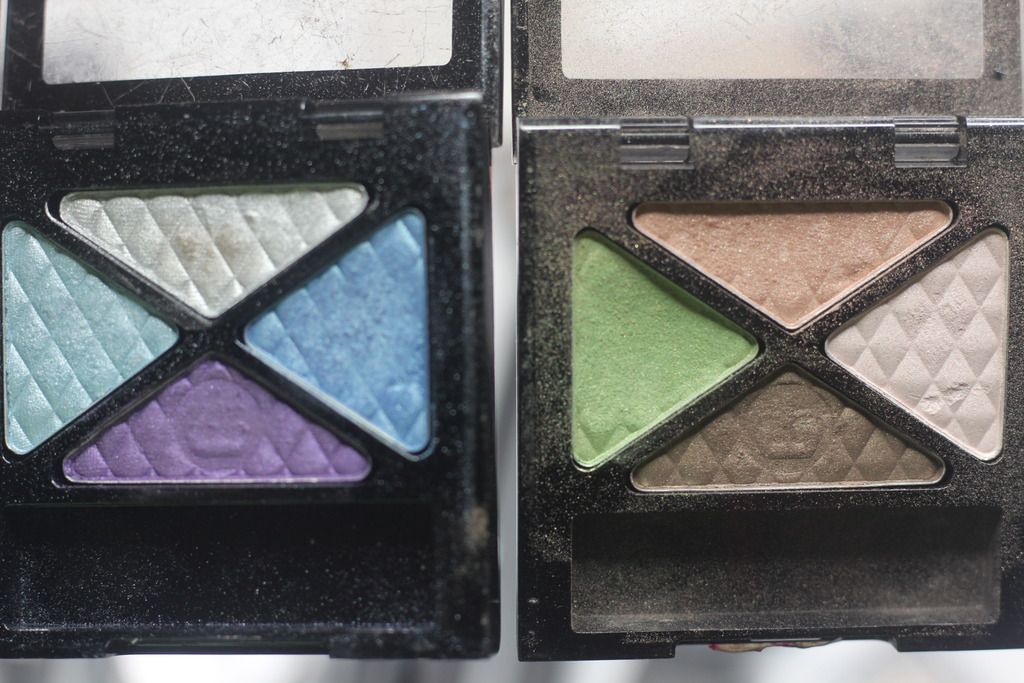 Quads: Punk Funk, Butternut, Teal Dream
Duos: Blueberry & Black licorice
Bonnebell Quad- Cafe Classic
Almay Trio- For Blues
Revlon Eternal Summer cream palette
2 BH Cosmetics Liners- These were some of the worse pencils I've ever used..if you could call them pencils. The 'pencil' of color actually slid completely out of the tube. (what the hell!)


3 LA Colors Jumbo Eye Pencils- These were dupes for the NYX pencils until they broke off extremely easily.


Total Decluttered Eye colors/products: 71
What some eye products that you should remove from your collection?