Hello my lovely readers :) This is the 2nd post of my decluttering series where I'm showing you guys all of the makeup that I will be getting rid of. I'll be posting a seperate post for each section. As you can read from the title: this week we're decluttering my lip products..which all just so happen to be pink?!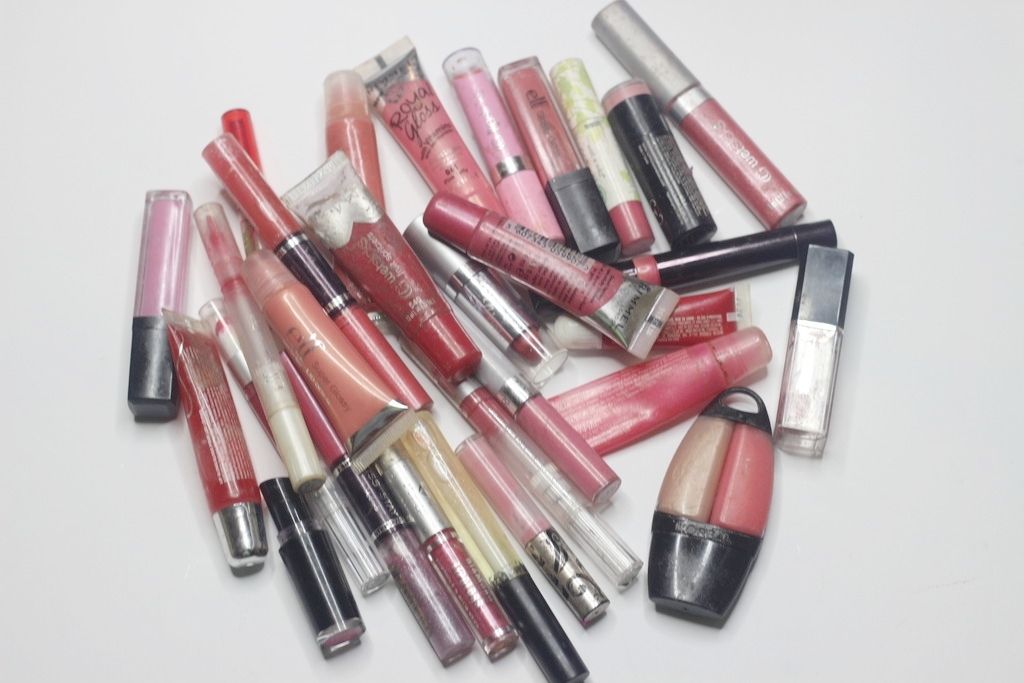 Covergirl products that are saying bye-bye:
wetslick: crush, strawberry splash
Some random duo thing that just looked cool haha!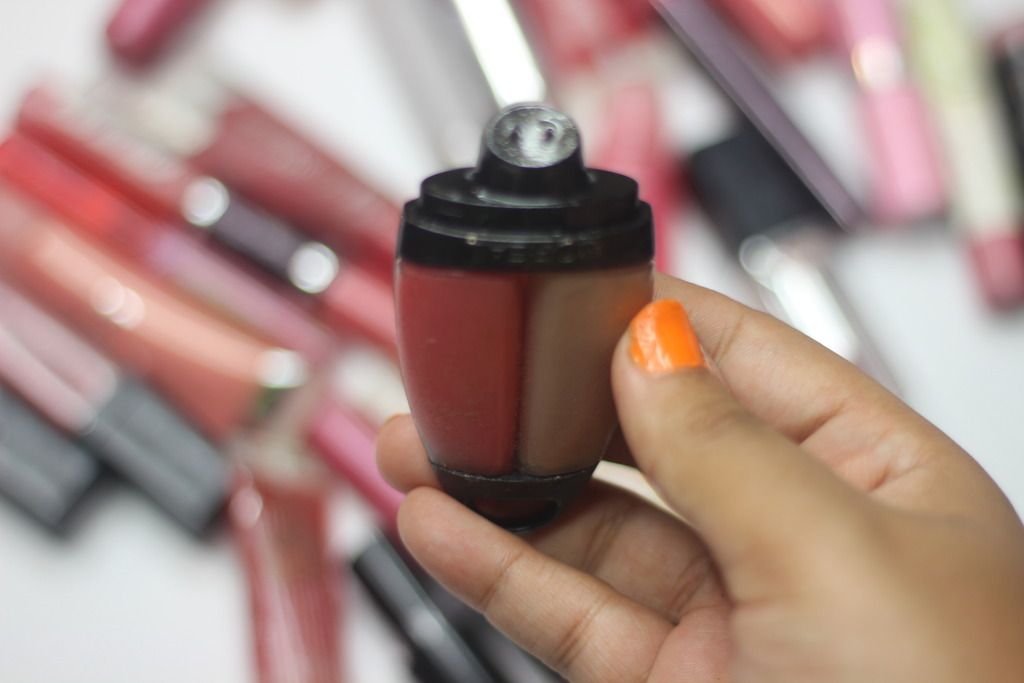 All of the mentioned covergirl products just didn't provide enough pigment for my liking.
NYC No-Go's:
Sugarplum lipstick and Fruit Punch lipgloss
Rimmel
Kiss and Stay lipglosses: First Kiss & Forever Rose
Wet n Wild:
Natural Blend Lip Shimmer
Light Beige Frost
Hard Candy: Plexiglass & lip plumping serum
12 no-name lipglosses
ELF:
Liquid Lipstick Pink Lemonade, Raspberry
Lip glosses (misc.): Pink Kiss & P
ink Candy
Elf lipglosses are for the sticky lovers. If you don't like sticky formulas stay away from ELF glosses. I'm a huge fan of their Hypershine Glosses (left) because they shine great. The ELF liquid lipsticks(right) are nothing like liquid lipsticks. I hate the felt tip and their regular lip glosses are just far too sticky for me.
Total Decluttered Lip Products: 29

What's that one lip product that you should get out of your makeup collection?